Bottom Loading Furnace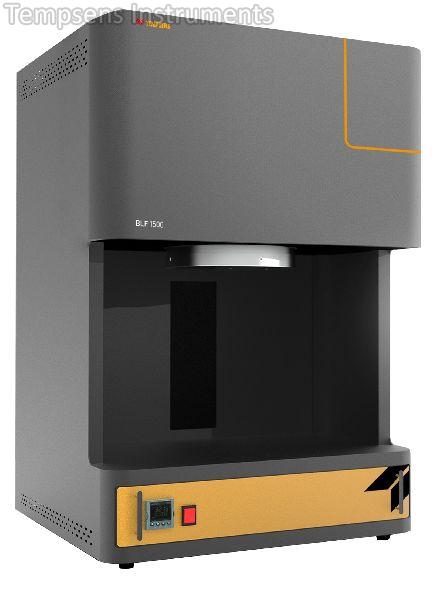 Business Type
Manufacturer, Exporter
Maximum Operating Temperature
1200/1400/1600/1800°C
Heating Element
Kanthal A1/Silicon Carbide/MoSi2
Temperature Controller
Microprocessor based PID controller
Click to view more
Product Details
Bottom Lifting Arrangement
Bottom lifting plate fitted with DC motor ensure smooth lifting & lowering.
Downlaod

View
Bottom loading furnaces are designed for uniform thermal distribution inside the chamber, easy loading and unloading of the sample with help of lifting arrangement. Bottom loading furnaces are ideal to achieve a variety of heating-cooling cycles without sacrificing temperature uniformity or product quality. These furnaces are well suited for calcining, firing and sintering oxide ceramic parts (i.e., alumina, zirconia), technical ceramics, co-fired substrate materials, capacitors, filters, thermistors, ferrites.

The high-temperature bottom loading furnace sare additionally equipped with a drying as well as a forced cooling function. For residual drying, the oven remains open gapwise during heating up to a defined temperature and thus ensures reliable removal of moisture. For accelerated cooling, the furnace is automatically opened step by step under program control.
Technical Specification 01
Maximum Temperature
1800 oC
Working Chamber*
120(W) X 120(D) X 120(H) mm
Controller
P I D based programmable controller
Controlling sensor
Thermocouple "B" type
Heating element
"U" MoSi2 Heating element
Insulation
Multiple layers of high temperature fiber insulation boards ensure
minimum heat loss.
Time to reach max
1.5 Hr temperature
Temperature uniformity
Approx +/- 5oC
Bottom lifting arrangement
Bottom lifting platform with D.C motor ensures smooth lifting with
speed approx 10 mm/sec.
Total lift movement
Approx 200mm
Outer Construction
CRCA sheets duly powder coated
Power supply
230V AC, 50 Hz
Technical Specifications 02
Model
Maximum
Temperature(oC)
Internal Dimension*
(HXWXD) (mm)
External Dimension
(HXWXD) (mm)
Controlling
Thermocouple
Heating
Element
BLF - 1200
1200
120X120X120
* Customized hamber
size available on request.
1010X600X595
N
Kanthal A1
BLF - 1500
1500
1010X600X595
R
Silicon Carbide
BLF - 1800
1800
1010X600X595
B
MoSi2
Looking for "
Bottom Loading Furnace

" ?
Piece