CALsys -35/200 Autocal Automatic Liquid Calibration Bath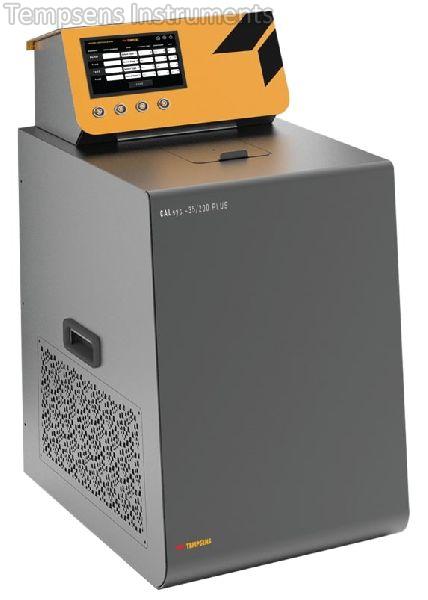 Business Type
Manufacturer, Exporter, Supplier, Retailer, Wholesaler
Temperature Range
-35 to 200°C
Stability
±0.01°C at -35°C, ±0.03°C at 0°C, ±0.04°C at 200°C
Uniformity
±0.03°C at -35°C, ±0.05°C at 0°C, ±0.07°C at 200°C
Click to view more
Product Details
Cooling Time
60 min (room temperature to -35°C )
Access Opening
105 (L) x 105 (W) mm
Method of control
Digital Self Tuned PID Controller
Computer Interface
RS - 232
Power Requirement
230 VAC, 2 KW (50 Hz)
Dimensions
540(H) x 220(W) x 620(D)mm
Calibration
Accredited calibration certificate provided
Environmental operating conditions
0°C to 40°C, 0% to 90% RH (non-condensing)
Specifications valid in environmental conditions
13°C … 25°C
CALsys -35/200 Autocal is a Highly Stable Stirred Liquid Bath for Calibration RTD / Thermocouple and also for compensation of cold junction.

CALsys -35/200 Autocal offers a temperature range of -35 to 200°C. It has a large tank that is filled with liquid (Water+Methanol/Silicon Oil). The liquid is heated or cooled to the desired temperature, where Methanol+Water are used for Negative Temperature and Silicon Oil is for Heating purpose.
It has better stability & uniformity than dry block bath and as it uses of stirred liquid. This CALsys -35/200 is built using CFC-free refrigerants.

The CALsys -35/200 Autocal is an automatic temperature of the calibration system for thermocouples and RTDs. The system consists of Temperature bath PC software, which together contributes to the whole cycle of the auto-calibration process. The system accepts 4 channels, 4 thermocouples, 4 RTDs.The channel configuration can be done with an LCD display via a touch screen keypad. The thermocouple microvolt & RTD ohm reading for each channel is monitored with CJC compensation. After the calibration process is complete the PC software generates a report of actual calibrated values for inputs.

Key Features:
High Accuracy
High Stability and Uniformity
Wide Temperature Range
PC Interfacing
Simple to Use and Cost-Effective

Accessories:
Standard Accessories
Reference Standard PRT…Part No.TPRT-A-300
NABL accredited calibration certificate - 3 point
Software - Including for setting bath temperature and monitoring the PV. Graphical representations of PV/TIME.
Operational Manual

Optional Accessories
Methanol............10 Ltr. No.(3050-M)
Silicon Oil............10L Part No.C200S-LB SO

Input (CaLsys -35/200 Autocal): Four Channels (One master and three test sensors), high-quality LEMO connector suitable for both T/C and Rtd.

Software (CaLsys -35/200 Autocal): The calibrator will be provided with software for data recording (Manual Mode) and report generation in Auto Mode.

Data Logging (CaLsys -35/200 Autocal): Data Logging facility with logged data export to the computer through  LAN port (Optional USB)
Looking for "
CALsys -35/200 Autocal Automatic Liquid Calibration Bath

" ?